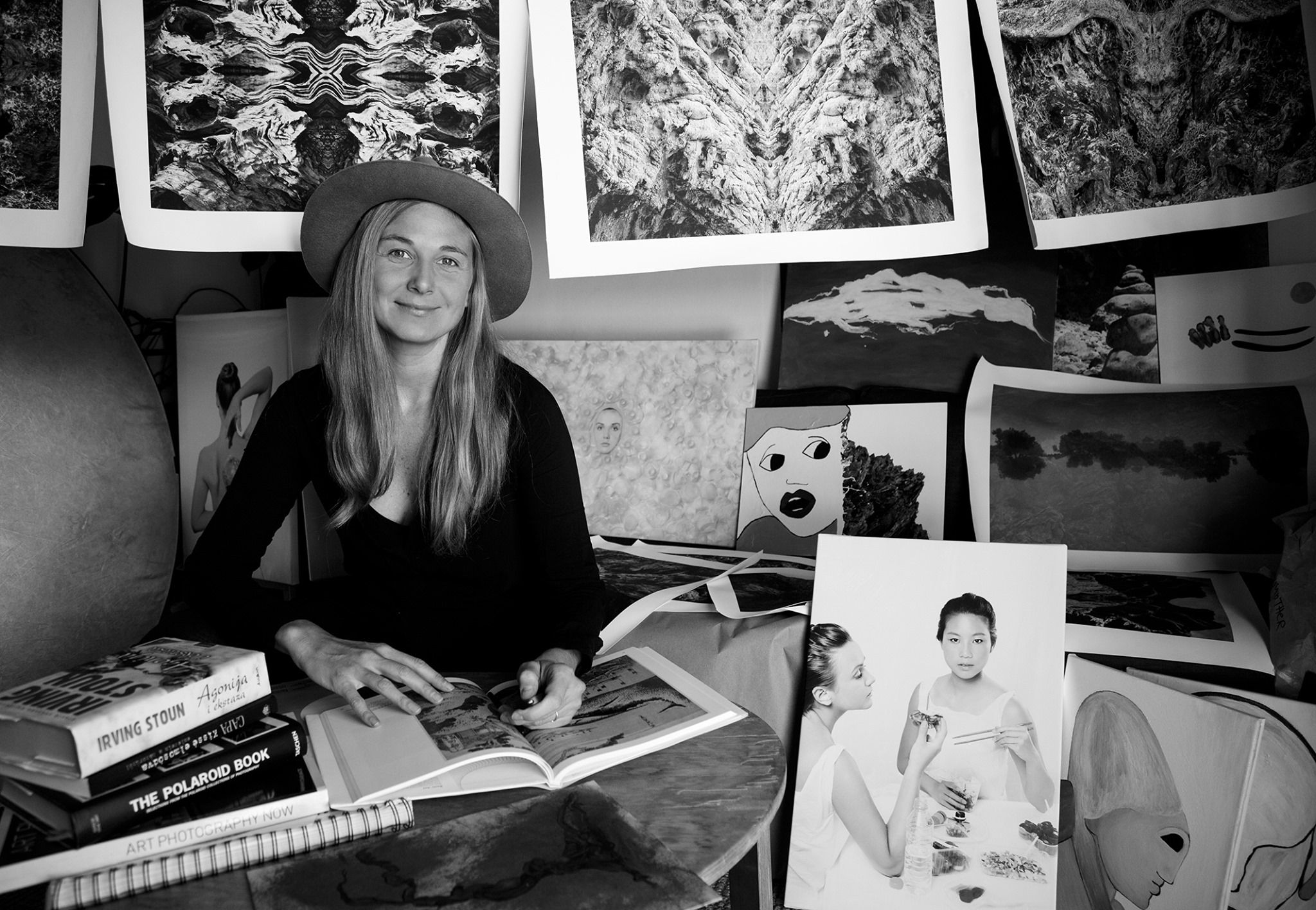 THE ART AS A MEANS OF EXPRESSION
I have a degree in photography and have been working as a professional photographer for over 10 years. I am always looking for new opportunities and collaborations with other creatives. 
My work focuses on capturing moments that are both beautiful and meaningful. I specialize in creating elegant and vibrant imagery that tells a story. Whether it's a portrait, landscape, or street scene, I strive to capture the essence of my subject and evoke a sense of emotion. My work also encompasses a variety of styles, from classic portraiture to more experimental approaches. I am also passionate about using photography to raise awareness about important social issues, such as sustainability, climate change, and human rights. In addition to my photography, I also offer creative direction and production services that help bring my clients' ideas to life. With a keen eye for detail and a flair for creativity, I help create strong visual campaigns that engage with their intended audience. My ultimate goal is to create meaningful, beautiful images that evoke emotion and inspire others.
I live and work on the beautiful, sunny Island of Palma de Mallorca, Spain.
* Publications: Spend In Magazine, Vogue online, online blogs, social media, websites, interview mag, Refoto mag…
* Clients: Bon Vivant, Ana Marttin, Double Pink, La Bom, Cut&Go, Gerhardt Braun Gallery, Pepe Jeans sunglass, Ora living, Fererra Suites, Canteen14, Flow image, Globe media studio, St.lorenzo restaurants, Insula Craft, Agapi Mu, Fibonacci, Gras Arquitectura, Yvonne Rohe
* Exhibitions 
*2009. Solo exhibition -"The Face of stone and man" at Sports and business centre Vojvodina; Novi Sad, Serbia."
*2010. Solo exhibition -"The Face of stone and man" at Art&Art gallery; Belgrade, Serbia
*2015. Solo exhibition -"Nature as we are"-Nit de l'art, Palma de Mallorca, Spain
*2016. Solo exhibition -"Polaroid Sound" at Rata Corner gallery, Palma de Mallorca, Spain
*2016. Exhibition -"Nature as we are" at Marian Clinic v Wish Pop Up stories Palma de Mallorca, Spain
*2018. Solo Exhibition-"Conscious" at Port Adriano v AfterSun Market Palma de Mallorca, Spain
*2019. Exhibition-"The Nature of personal reality" at Art Rooms London, 11-13/January, London
*2019. Collective exhibition – at "Le Dame" art gallery, London
*2019. Exhibition – FineArt photography  "Plastic O"  Nit del Art at KURO LAB Palma de Mallorca during 2 months September / October.
*Awards
*2001. Honorary Award for Design "International year culture of peace and non-violence" Madrid/Spain.
*2002. The award, First place in photography at the state competition, "subject portraits". Belgrade/Serbia.
*2001-2007. Participated in many collective exhibitions in fkvsv.com gallery on the subject "Women" and "Novi Sad city"
*2015. IPA International photo awards (honourable mention)-Category: Fine Art/"Portrait-Women are not meat"; Los Angeles, Ca
*2015. LICC London International creative competition (honourable mention)-Category: photography, professional/"Nature as we are"; London, UK.
*2018  IPA International photo awards (honourable mention)-Category: Fine Art/"Portrait-"Mother" Art of Plastic Pollution