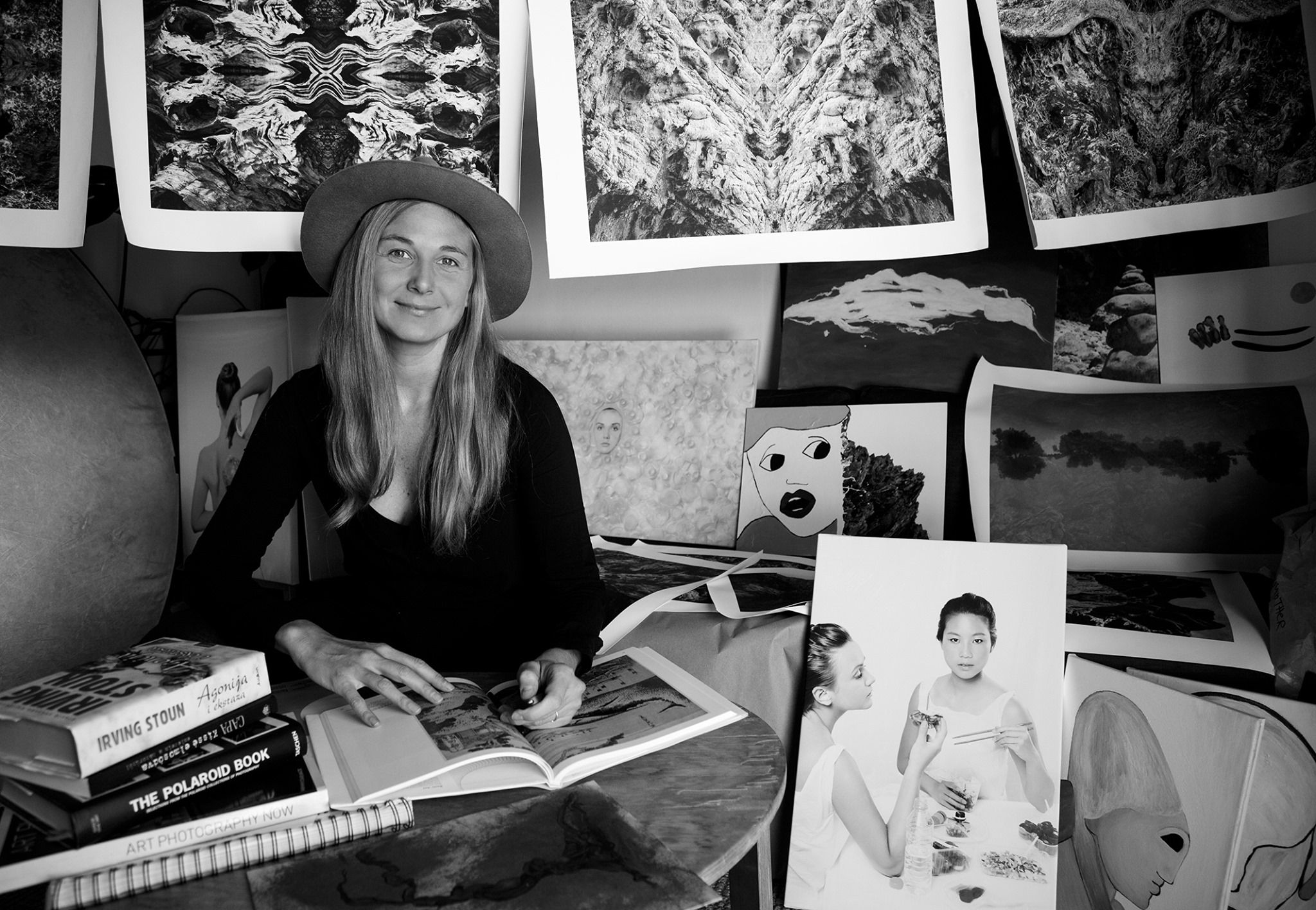 THE ART AS A MEANS OF EXPRESSION
I am a portrait and fine art photographer, based in Palma de Mallorca, Spain.
My work expands from analogue and darkroom to digital photography. Photographs are abstract and minimalist. With beautiful natural light, I capture wonderfully unique portraits. Aid clients to achieve the realization of their vision, tell the stories and portray beauty.
I find inspiration by travelling, discovering nature, cultures, and people. Capturing emotions. In my vision of photography, I stress the importance of freedom, that there are no rules when it comes to art, and that anything is possible as long as the beauty of the world can be portrayed.
On the side of working as a commercial photographer for different brands and magazines, I am also interested to be involved in projects that are relevant to sustainability and the environment. My goal is to reconnect with nature through photography, to express my love for through art, as well as to draw attention to the dangers that the world faces, such as pollution and irresponsible use of plastic.
* Publications: Spend In Magazine, Vogue online, online blogs, social media, websites, interview mag, Refoto mag…
* Clients: Bon Vivant, Ana Marttin, Double Pink, La Bom, Cut&Go, Gerhardt Braun Gallery, Pepe Jeans sunglass, Ora living, Fererra Suites, Canteen14, Flow image, Globe media studio, St.lorenzo restaurants, Insula Craft, Agapi Mu, Fibonacci, Gras Arquitectura, Yvonne Rohe
* Exhibitions 
*2009. Solo exhibition -"The Face of stone and man" at Sports and business centre Vojvodina; Novi Sad, Serbia."
*2010. Solo exhibition -"The Face of stone and man" at Art&Art gallery; Belgrade, Serbia
*2015. Solo exhibition -"Nature as we are"-Nit de l'art, Palma de Mallorca, Spain
*2016. Solo exhibition -"Polaroid Sound" at Rata Corner gallery, Palma de Mallorca, Spain
*2016. Exhibition -"Nature as we are" at Marian Clinic v Wish Pop Up stories Palma de Mallorca, Spain
*2018. Solo Exhibition-"Conscious" at Port Adriano v AfterSun Market Palma de Mallorca, Spain
*2019. Exhibition-"The Nature of personal reality" at Art Rooms London, 11-13/January, London
*2019. Collective exhibition – at "Le Dame" art gallery, London
*2019. Exhibition – FineArt photography  "Plastic O"  Nit del Art at KURO LAB Palma de Mallorca during 2 months September / October.
*Awards
*2001. Honorary Award for Design "International year culture of peace and non-violence" Madrid/Spain.
*2002. The award, First place in photography at the state competition, "subject portraits". Belgrade/Serbia.
*2001-2007. Participated in many collective exhibitions in fkvsv.com gallery on the subject "Women" and "Novi Sad city"
*2015. IPA International photo awards (honourable mention)-Category: Fine Art/"Portrait-Women are not meat"; Los Angeles, Ca
*2015. LICC London International creative competition (honourable mention)-Category: photography, professional/"Nature as we are"; London, UK.
*2018  IPA International photo awards (honourable mention)-Category: Fine Art/"Portrait-"Mother" Art of Plastic Pollution